07-09-2014, 03:09 PM
(This post was last modified: 10-09-2014 02:42 PM by Caspin.)
Caspin
I love polenta


Posts: 3,253
Joined: Jun 2012
Reputation: 1
Caspin's Zoo
I decided to make a bunch of pets for my game, as I otherwise just keep adopting random ones via the computer and I'd rather have a few that become familiar faces.
First up, I tried to make Ollie's pug, Milo. It was a bit tricky because the sim pugs aren't really wrinkly enough. However I think he's not too bad - I managed to give him darker patches on his face and very dark eyes like Milo's in RL.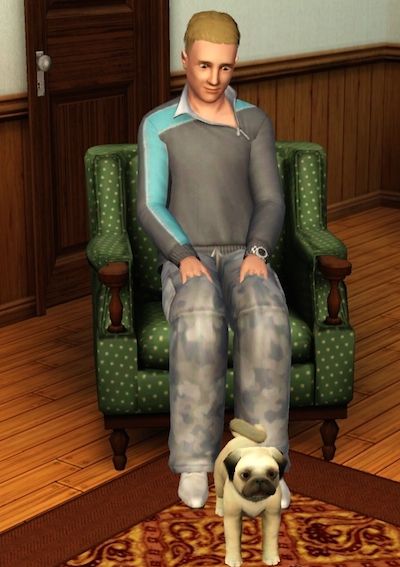 Then I made a cat for Minty, as I think he had a cat in the past and after Milo's anal gland exploded he mentioned that he would not like to have a dog. I liked his scary black kitty avatar on the official forums so I made a black cat and gave it green eyes and a green collar so that it would fit in with the minty greenness.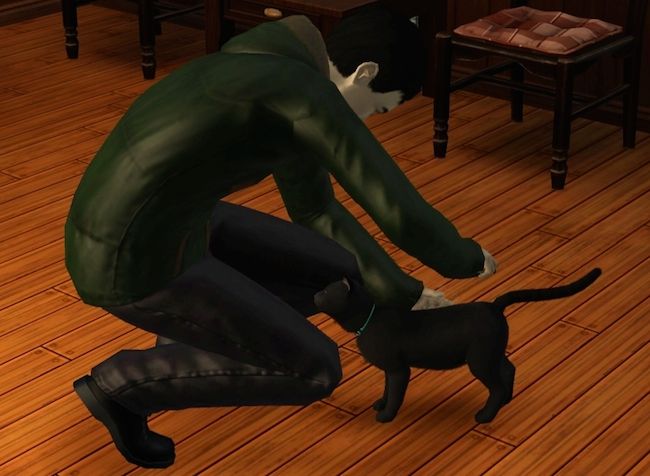 And finally, for myself I made two cats called Mist and Shadow. The blue-grey one is a female, Mist, and the black and white one scratching his bits is a boy, Shadow.
I love them!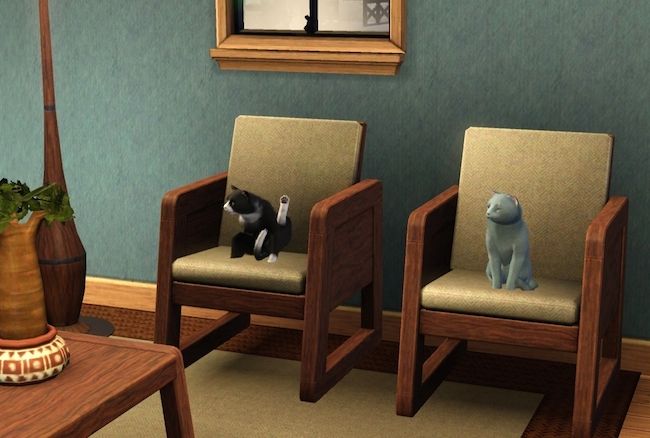 So there we go. My menagerie so far!
09-09-2014, 03:21 PM
Caspin
I love polenta


Posts: 3,253
Joined: Jun 2012
Reputation: 1
RE: Caspin's Zoo
Oh this is just too ridiculous. What proportion of the day is it reasonable to spend cooing over pixel-cats?!
BUT LOOK HOW CUTE THEY ARE!
Mist and Shadow are always snuggling each other. It is absurdly adorable.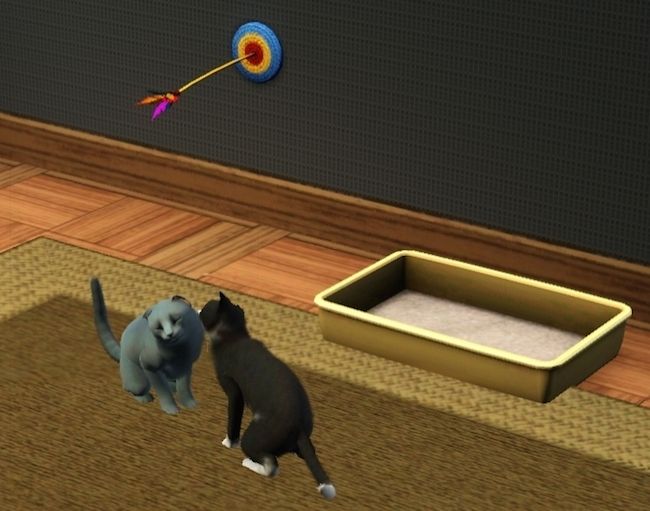 Caspin went to Ollie and Minty's house and spent zero minutes with them because of her distraction by pets. Sorry boys but I must constantly feed treats to Psycho and have no time for anything else!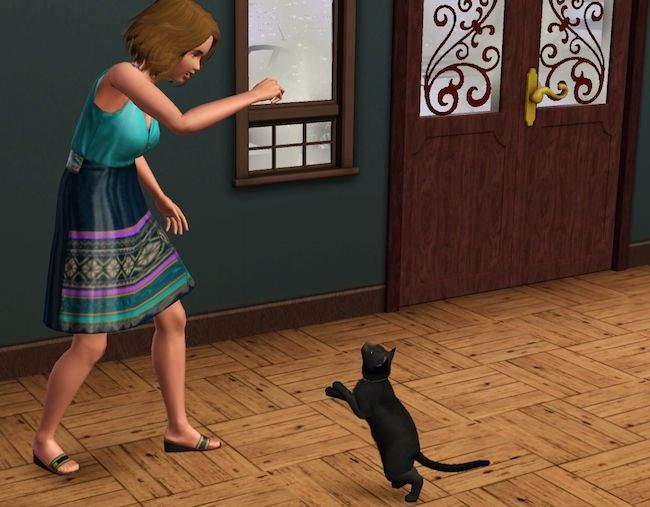 Don't worry, it's not all about the cats - I did not neglect Mr Milo.
No, Milo, I am not a ghost, I'm always this pale!
09-09-2014, 09:31 PM
Minty
SF Administrator ie Matt's Tea Boy


Posts: 2,813
Joined: Aug 2010
Reputation: 4
RE: Caspin's Zoo
Lots of fur babies. I wondered where the pictures had vanished to yesterday!



---
09-09-2014, 10:44 PM
Caspin
I love polenta


Posts: 3,253
Joined: Jun 2012
Reputation: 1
RE: Caspin's Zoo
Gorgeous aren't they!

Which pictures vanished btw? You've lost me there, pet (ahahaha, look at me with my pun tastic puns).
13-09-2014, 02:28 PM
Caspin
I love polenta


Posts: 3,253
Joined: Jun 2012
Reputation: 1
RE: Caspin's Zoo
Apparently
all
of the pets think I am a ghost, it's not just Milo being a loon. So strange.
My kitties spend a lot of time discussing the spa. I'm not sure whether they are planning a day trip for themselves or hatching a scheme to send me to get groomed. Maybe they want me spray-tanned to look less spectral (not going to happen, kitties!)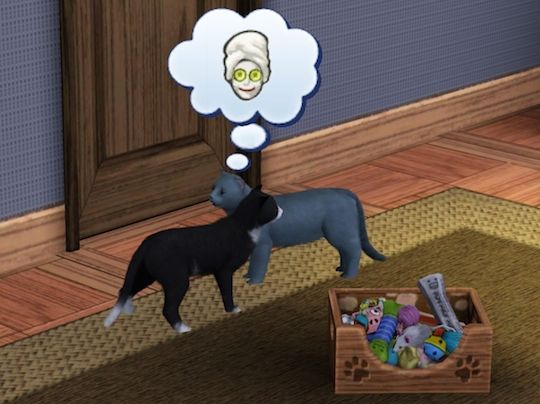 I bought them nice cat cushions and have no objection to them sitting on the sofa, but they are also plotting to get my bed.
First they observe and seek to intimidate.
Then they surround you and trap you in sleepy confusion!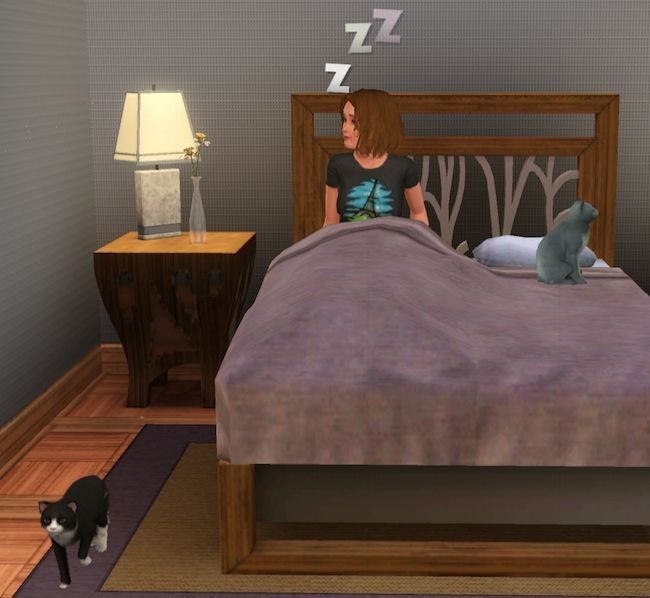 Finally, they triumph, and take the bed for themselves!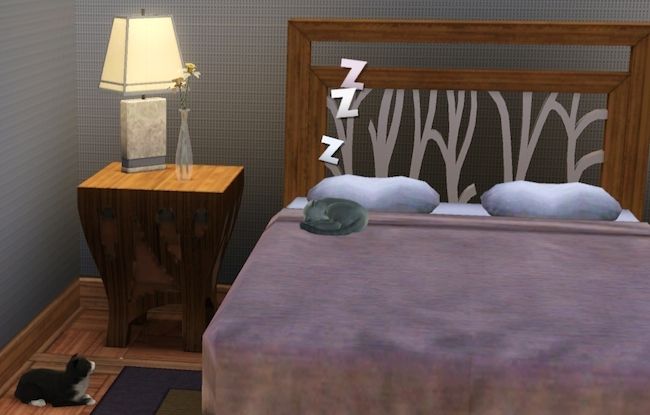 Outrageous.

User(s) browsing this thread: 1 Guest(s)