13-01-2015, 01:20 PM
Ollie
It's all a conspiracy!


Posts: 3,767
Joined: Sep 2008
Reputation: 0
RE: Criminal Class
Hehe, guys get kinda nervous when Jennifer is around.
Thinking I might start editing the first post and do like a character synopsis (or something

).
---
20-01-2015, 06:23 PM
b1245p
Posting Freak


Posts: 2,317
Joined: Mar 2008
Reputation: 0
RE: Criminal Class
I'm eagerly awaiting an update. (:
22-01-2015, 10:56 AM
(This post was last modified: 22-01-2015 10:57 AM by Ollie.)
Ollie
It's all a conspiracy!


Posts: 3,767
Joined: Sep 2008
Reputation: 0
RE: Criminal Class
Chp. 4

The Plot Thickens
"Sounds like you had quite a good time last night then?" Gloria comment after I had explained how I had met Xavier the previous night and things had gotten off to a great start.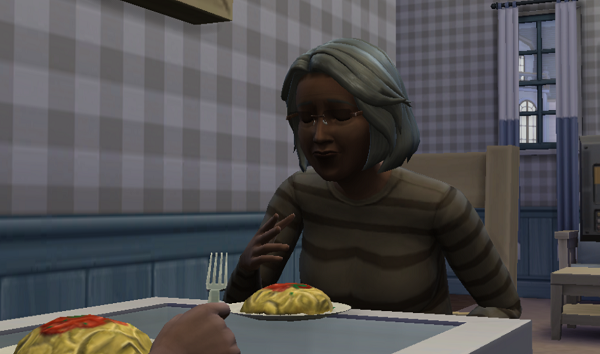 "What can I say, I think he's 'the one'," I smiled."Anyway, I'm going to go head out to the gym with Trisha-try and convince her to come over to the party later."
"Well okay, I'll go and get ready while you're out."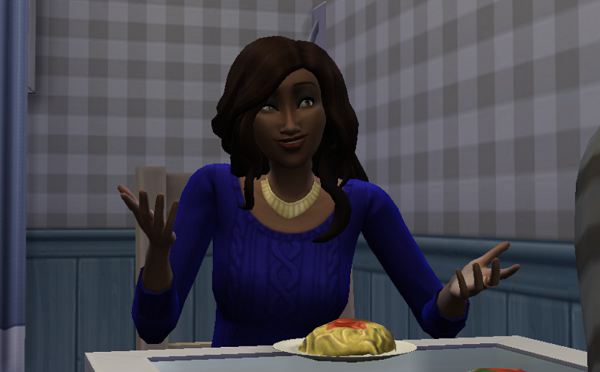 "So is he really that good?" Trisha pondered aloud.
"Are you kidding me?! He was so dreamy-much better than that crackpot Carlos," I answered.
"You sure you can't come to the party today to meet Xavier? I mean com'on, it's for my mother," I asked of Trisha, punching a bag.
"I would love to, but you know I have to drive out of town-I have that big gig tonight in Frodo Valley," Trish replied. "Anyway, I really should get going now-pack my bags, shower get changed and go. Sorry."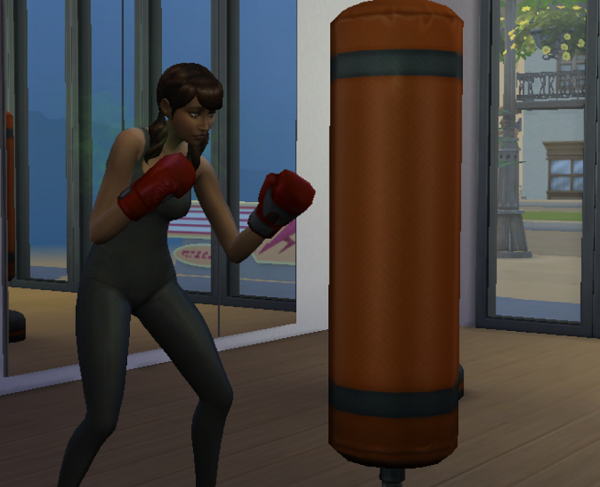 "Alright, bye."
A fair few hours passed and we were ready for the black and white bash I had planned for my mother in celebration of her life-it had only been a month or so ago that we had been informed that Gloria had a life threatening cancer, with mom refusing treatment she always said, "If god thinks it's my time to go, then it's my time to go."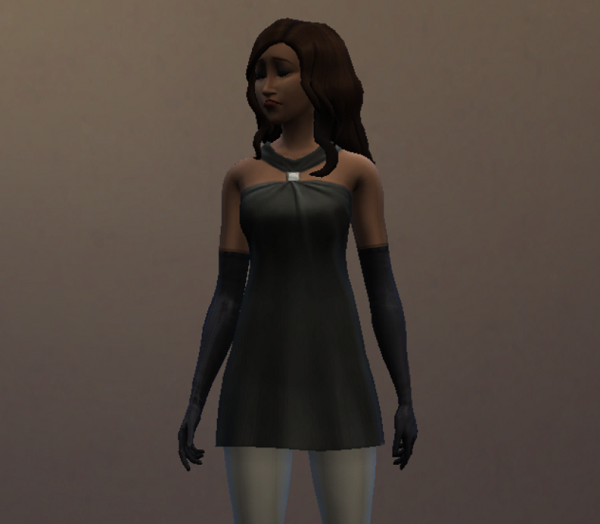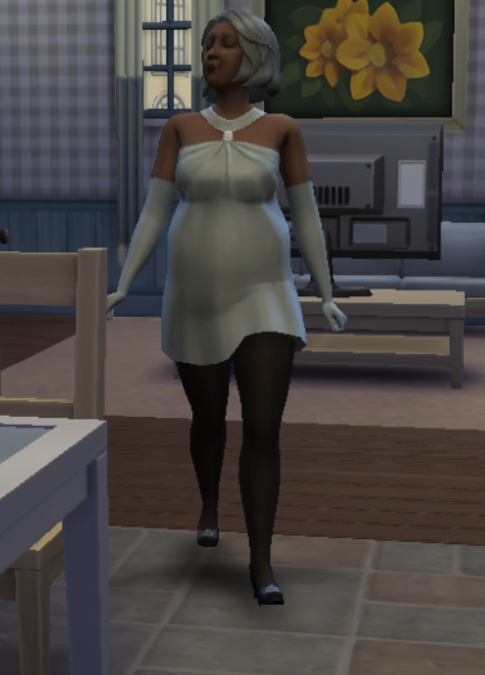 It wasn't long before the gracious guests began to arrive.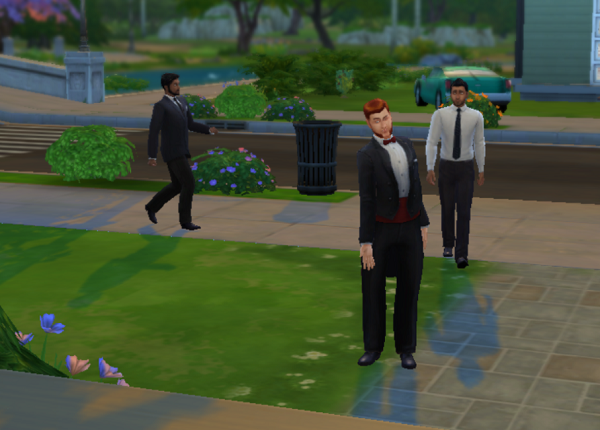 While attempting to mix a few drinks a rude racist came up to me and began insulting me, but I took his comments with little offence.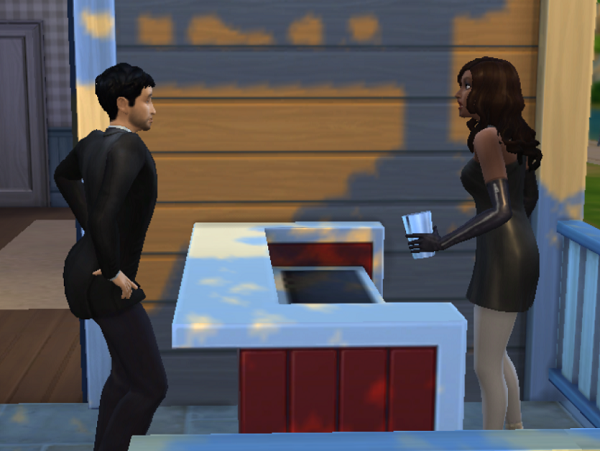 Mom on the inside appeared to be having a good time, chatting with a few fellow friends.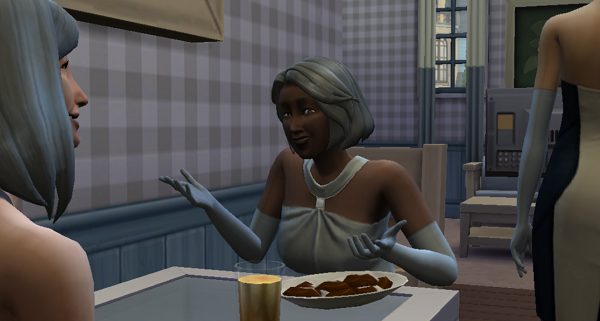 It wasn't long before Xavier and I hit it off, he was a great guy, shooing off my attacker.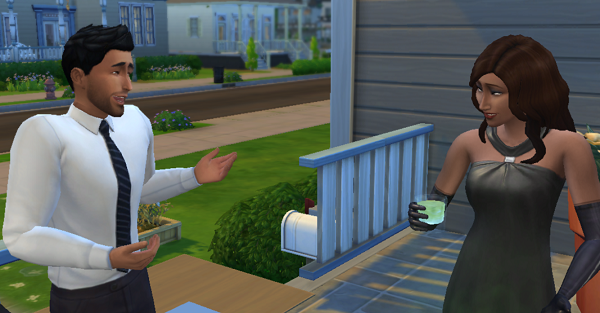 He was the best, a classic, he pulled out a red rose from his back and gifted it to me.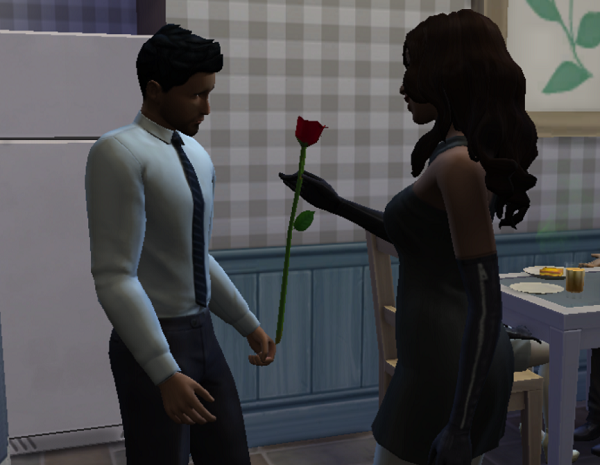 I continued to embrace and hug him, he was just too perfect.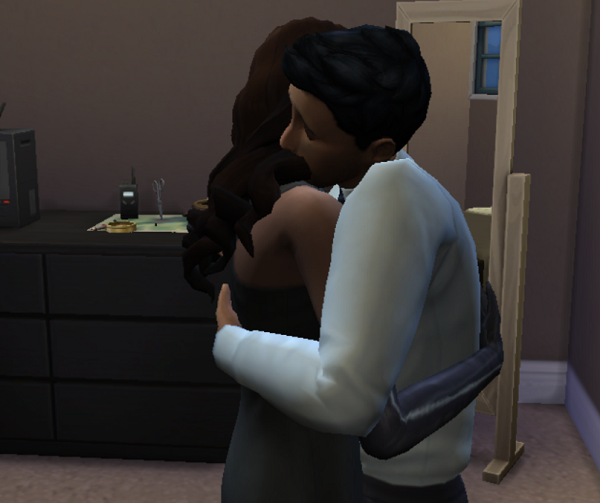 A first kiss then ensued.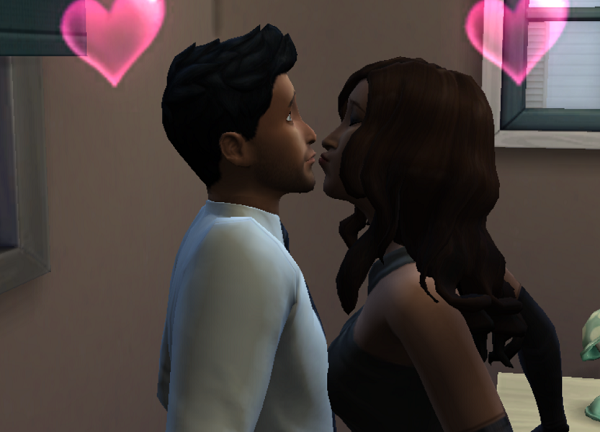 Of course one thing lead to another then...
It was a great day for me, but after the party I watched as my mother seemed to become less and less happy-she was slowly turning into a state of depression.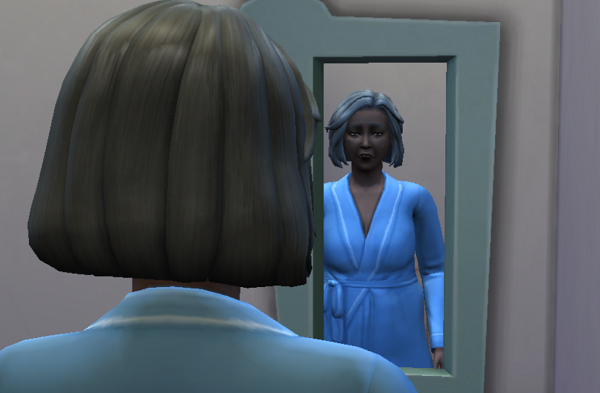 I felt I had no choice but to confront her.
"Mom, what's up?" I began to ponder.
"oh nothing, don't worry hun," she was quick to reply.
"Mom, I know something's up, what is it?"
"Fine, fine, I've just been thinking recently..."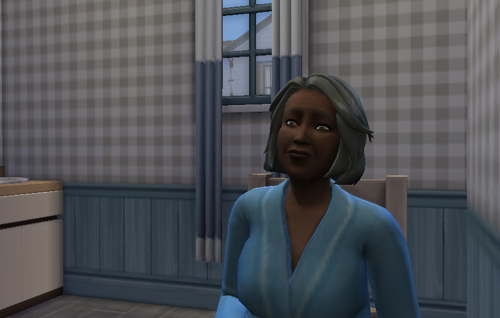 "Thinking about what?"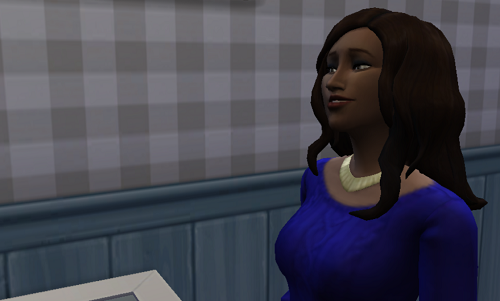 "Your brother-I miss him," Mom explained. "He seemingly just disappeared from the face of the Earth-I just want to hear from him again-"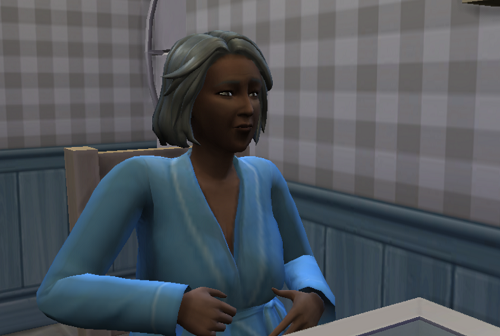 "Mom, you know he didn't just 'disappear', he ran away, he doesn't care about us anymore-that was years ago-he's gone, just like dad," I interrupted.
"It's not about that-he's my son-I just want to hear from him-I want to help him-I want to understand him," Mom struck me.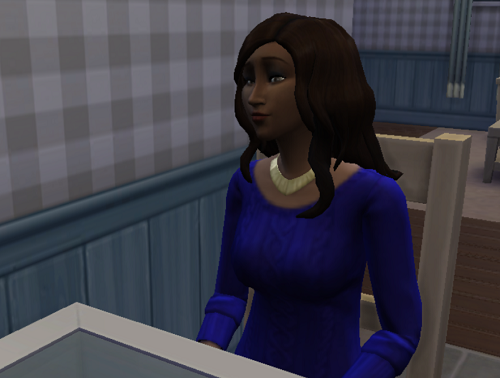 "I'll see if I can do anything about it," I smiled. "Anything else on your mind."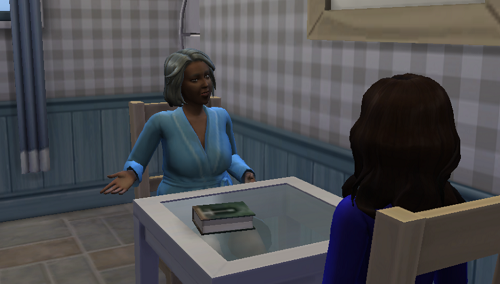 "Please just take things slow with Xavier-don't mess it up," Gloria gave her usual words of wisdom. "One second you think you have them, the next they're gone. Take it seriously."
"Okay Mom."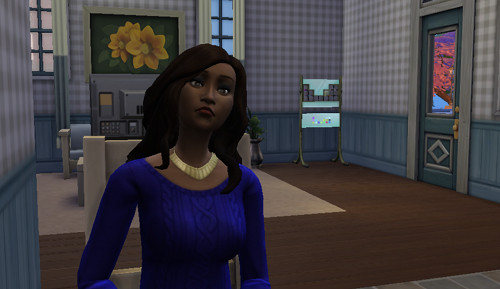 Morning rose in Willow Creek.
I was awoken by the rumble of a car pulling up outside the house.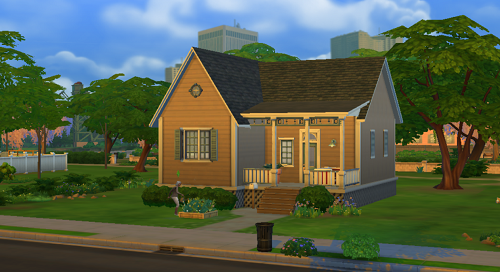 "Hello, I was wondering if Jennifer Sanders is around?" A mysterious woman inquired.
"Yes actually, she's inside-watch out though, she isn't quite an early bird."
"Thank-you."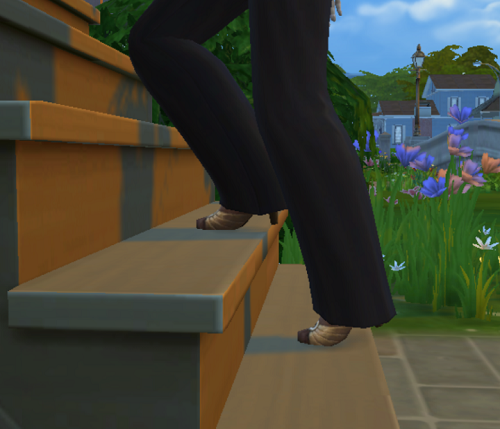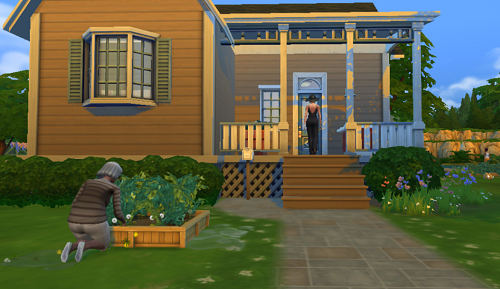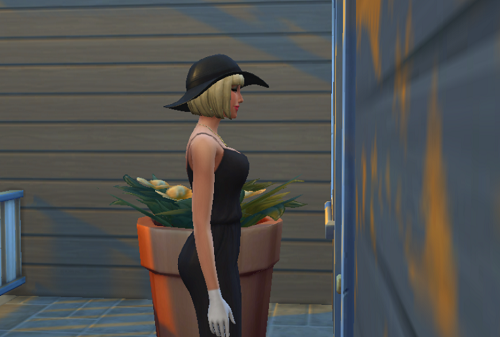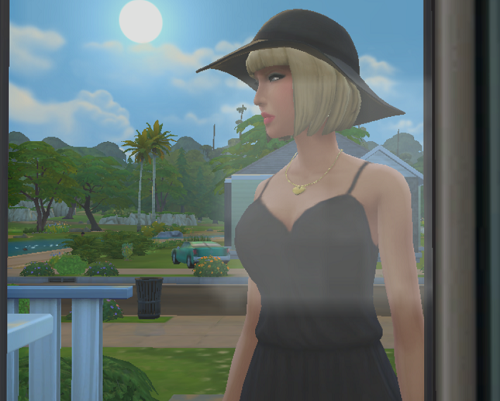 ---
22-01-2015, 04:25 PM
Wandarine
Member


Posts: 136
Joined: Dec 2014
Reputation: 0
RE: Criminal Class
A missing brother and an evil looking blonde. I demand more of it!
24-01-2015, 03:21 PM
Ollie
It's all a conspiracy!


Posts: 3,767
Joined: Sep 2008
Reputation: 0
RE: Criminal Class
All in good time.
---
24-01-2015, 03:34 PM
Caspin
I love polenta


Posts: 3,253
Joined: Jun 2012
Reputation: 1
RE: Criminal Class
I second Wanda's demands!

What is going on with the blokes arriving at the party?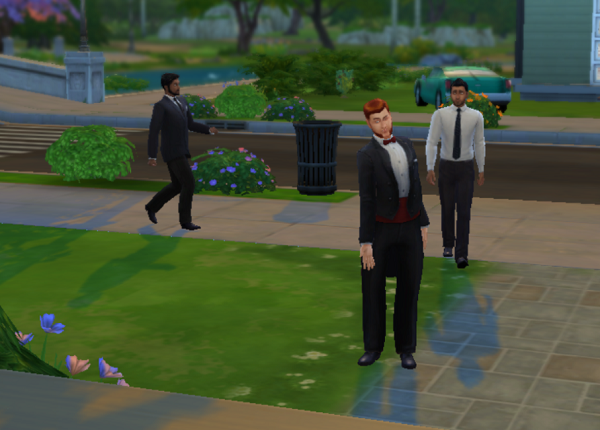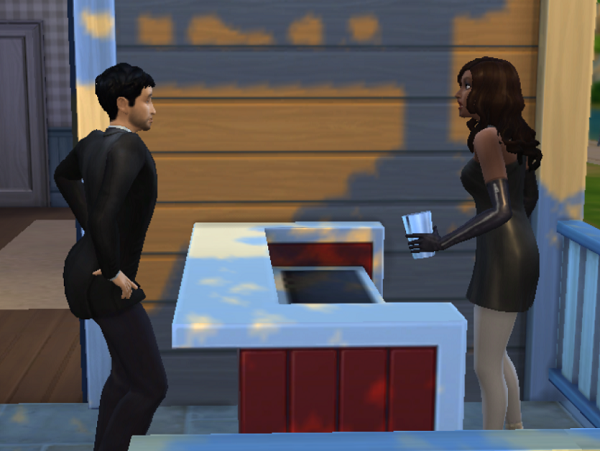 Are they dancing, prancing, ducking and diving? Or is something painfully caught in a zip somewhere?
Xavier's a handsome devil. Too good to be true?
I have an idea in my mind who the mysterious woman could be. It is outlandish, but I'm not going to say anything in case it turns out to be correct and spoils Ollie's plot. If it turns out I'm right I'll laugh my head off and it will be confirmed that Ollie and I are both equally crazy.
24-01-2015, 03:42 PM
Ollie
It's all a conspiracy!


Posts: 3,767
Joined: Sep 2008
Reputation: 0
RE: Criminal Class
Wonderful-you have successfully managed to stick ideas in my head which you may or may not be thinking of and I don't even know wuteven
---
25-01-2015, 02:24 PM
Caspin
I love polenta


Posts: 3,253
Joined: Jun 2012
Reputation: 1
RE: Criminal Class
Haha, sorry! If I am wrong and the story goes in a different direction, I shall tell you my outlandish idea later on. It is pretty ridiculous, even by my standards.
Hope you can get another chapter together soon (adopts Mum voice - after doing your homework, walking Milo and getting plenty of sleep - end of Mum voice).

25-04-2015, 05:22 AM
Ollie
It's all a conspiracy!


Posts: 3,767
Joined: Sep 2008
Reputation: 0
RE: Criminal Class
So after a few re-writes, it's finally here. I present to you...
Chp. 5

An Okay Day
I rushed to the door with a sickness growing in my gut.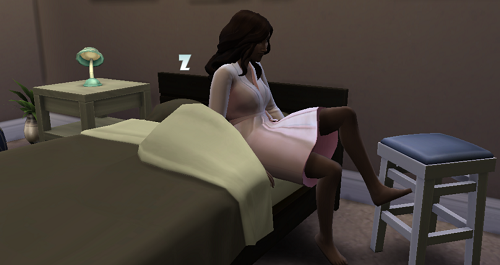 Opening the door I remembered seening this woman previously and I immediately knew what I was in for. Her silicone sculpted body and face, puffy lips, Hollywood boobs, the fake tan, all complete with perfume scent that followed her around made her instantly recognisable.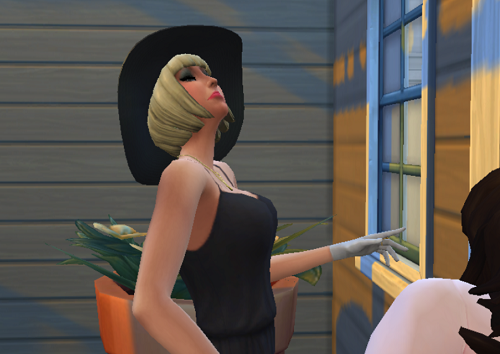 "Jennifer Sanders?" The woman said in a cold tone.
"Yes?" I replied.
"I don't think we've been properly introduced before, I'm Kay."
"Let me guess, Damien sent one of his many gold digging girlfriends to tell me that I need to do some shitty job for him?" I snapped.
"Is there a problem? Because if there is, say good-bye to your closest friends and family."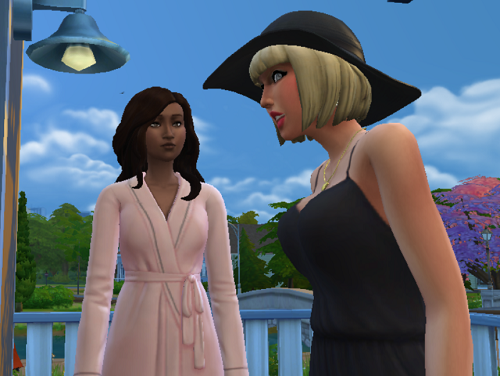 "Don't you dare bring my friends and family into this-your issue is with my brother-why don't you go find him and making me pay for his mistakes?"
"That's not for me to decide."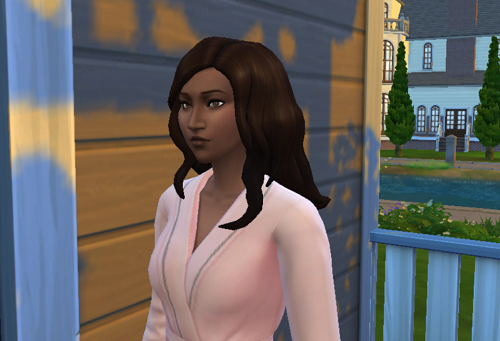 "So what does Damien need me to do this time?"
Kay handed me an envelope and a package.
"Simple, just deliver the package to the address found in the envelope, which also has plane tickets and we've booked a you a motel for a week."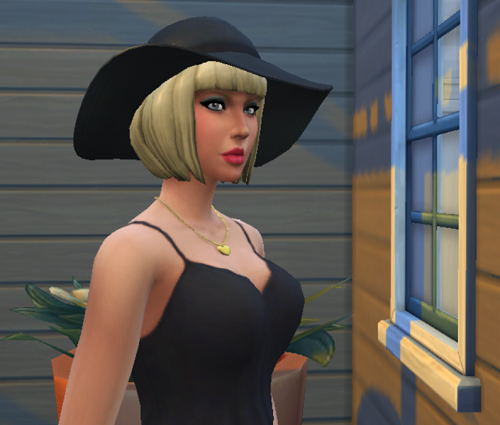 "That's it?" I asked.
"Yep, you should have a small cut of money for your work transferred in a few weeks."
"And what about the police?" I grew concerned. "I'm pretty sure it's not that easy to smuggle drugs or other suspicious packages through."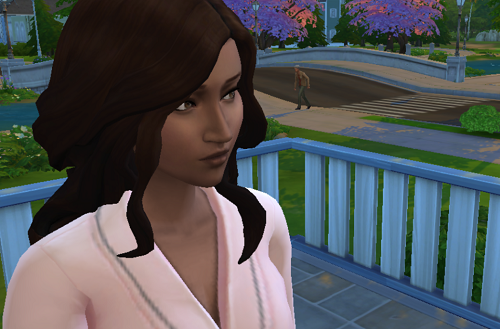 "Damien has connections," Kay stated. "Trust me, if you go down, we all go down."
"Whatever."
Slowly Kay walked off, while I contemplated an excuse for having to go away.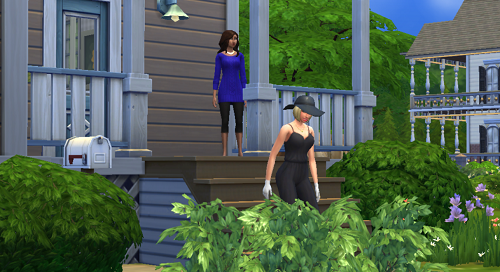 "So who was that?" My mother pondered.
"An old friend, she's getting married in Oasis springs and wanted to invite me along, handing me plane tickets to get there," I put on a fake smile.
"Why didn't she just mail the tickets?"
"She likes to do things the old-fashioned way."
"So you're going?"
"I guess."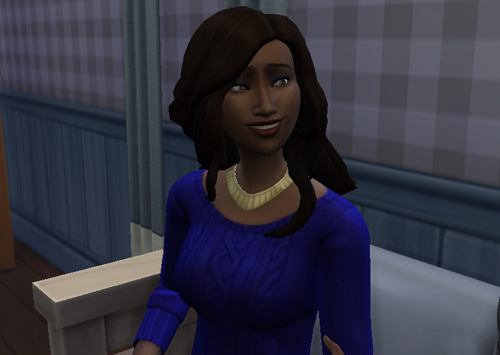 "Whatever you do, don't get in trouble, I'm worried about you."
"Don't be."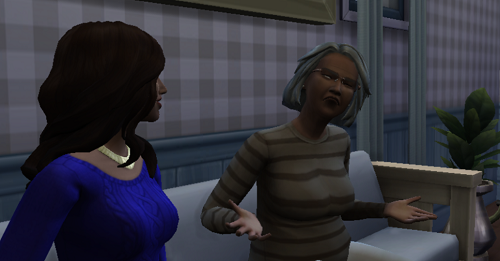 ---
25-04-2015, 02:57 PM
Caspin
I love polenta


Posts: 3,253
Joined: Jun 2012
Reputation: 1
RE: Criminal Class
Quite a mysterious scenario!

User(s) browsing this thread: 1 Guest(s)