12-10-2014, 09:23 AM
Caspin
I love polenta


Posts: 3,253
Joined: Jun 2012
Reputation: 1
Huckleberry Bay
I have been very lucky in being given the task of play-testing BluebellFlora's work in progress - a new Sims 3 world called "Huckleberry Bay". You can read a bit about it on her blog
here
and
here
. I spent a few hours yesterday afternoon roaming around the world and became quite absorbed. At the end I had a million screenshots (well, about 30), some of which I will post below so you guys can have a sneak peak of the world. I can see it becoming a firm favourite to play, as it has a nice mix of countryside and beach, plus it's not too big so there will be no lag.
The world has lots of little houses (and some bigger ones), some of which are unique builds for Huckleberry Bay. I can build a house on a 10x10 lot, just about, but some of these are even smaller. I started out in one at "1 Macintosh Drive" that I think was 6x8! Small but perfectly formed.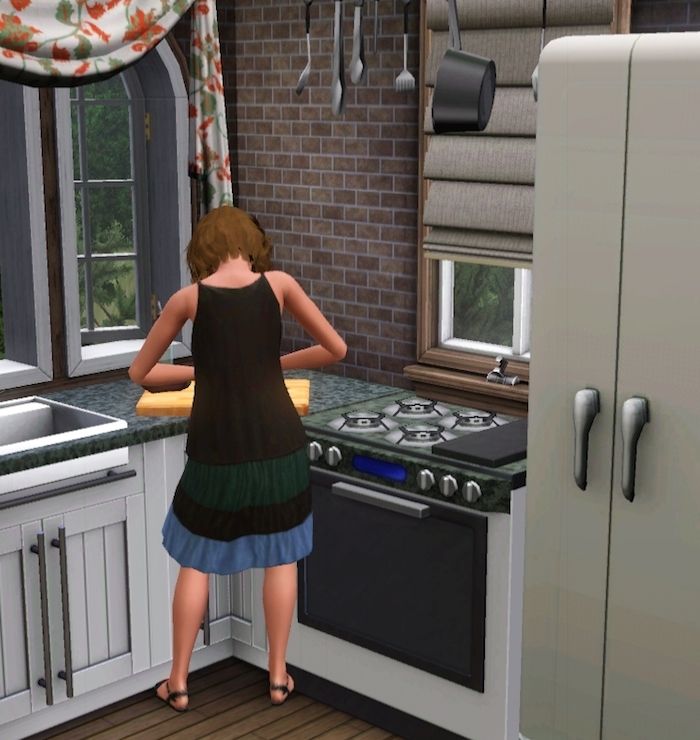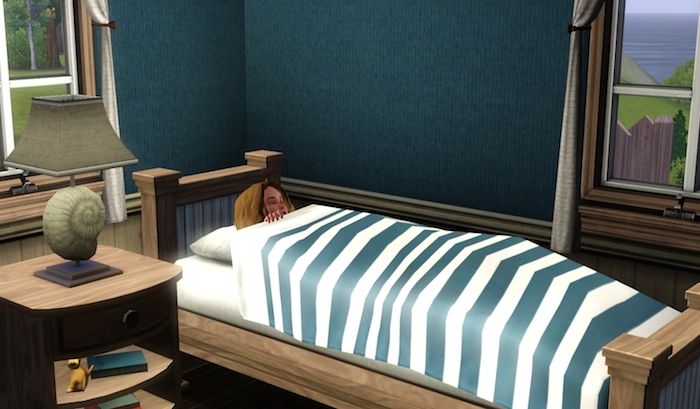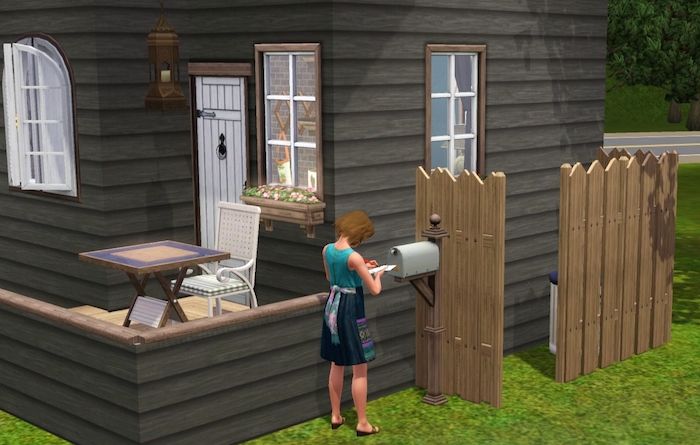 I spent quite a lot of time just walking all the way around the map and then driving around in a taxi. I visited every single lot and tried to do things at each of the community places. I also visited the little islands by boat and by swimming. It was fun
Brace yourself, pic spam incoming!
Roaming the streets of Huckleberry Bay (can confirm that the pavements work!)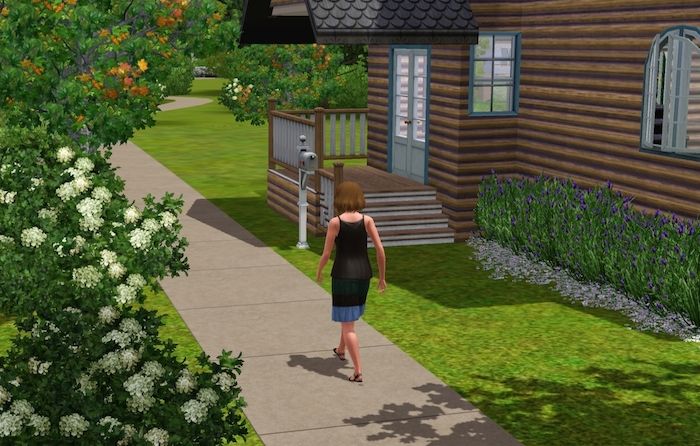 Playing hopscotch with a horse I met on the beach.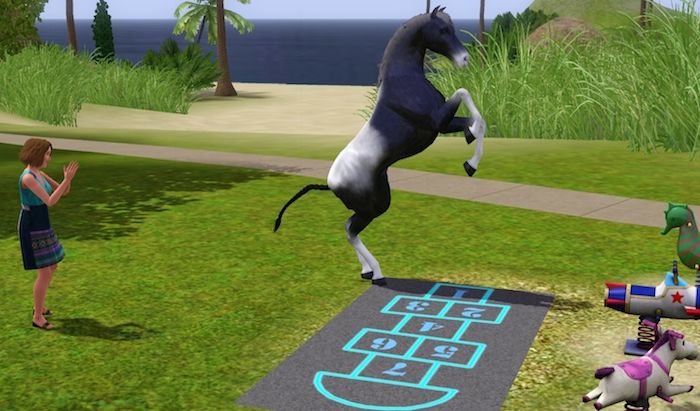 Indulging in some mature activities befitting my age.
Having lunch and a cooking lesson at the restaurant (Polenta 101), buying some vegetables (it is also the shop) and testing all chairs on the terrace.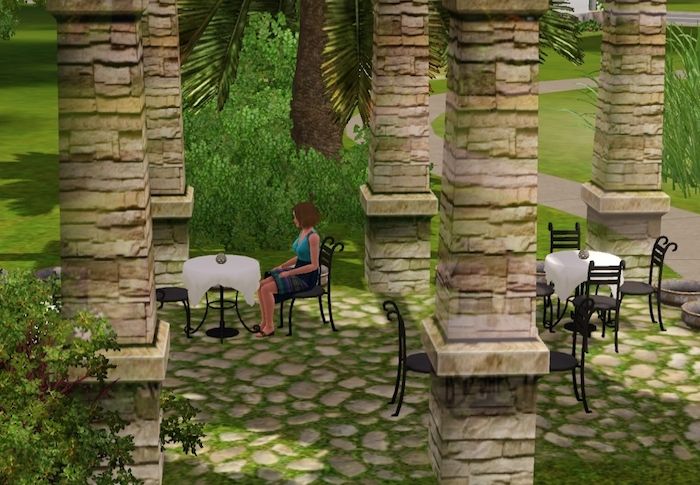 Driving about in water taxis. I
boats.
Taking a look at the views from the tops of hills (I love that sims can effortlessly climb even the steepest slope in a matter of moments).
Swimming back to the main island.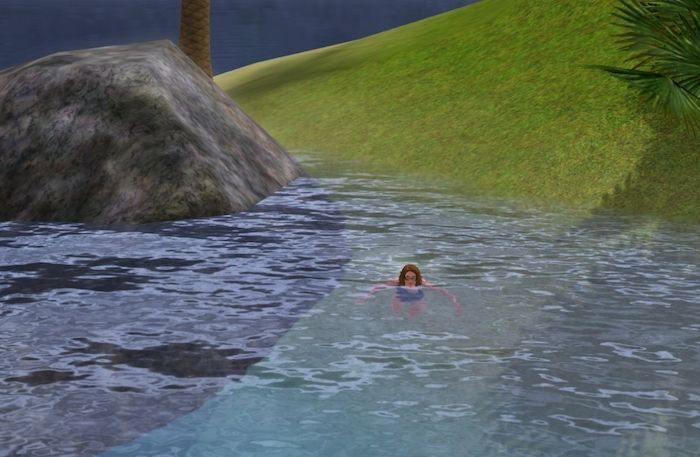 Wandering around Huckleberry Beach and doing a bit of snorkelling. It's like taking a holiday!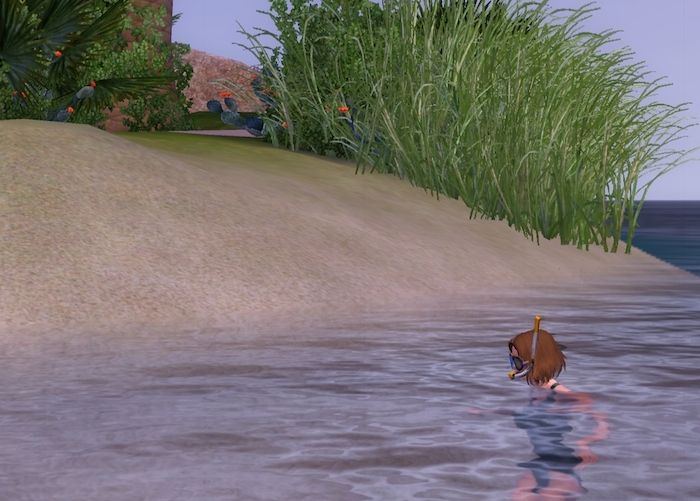 Some scenic street furniture at dusk. (note to BBF - non-floating bollards!)
Caspin going into a state of amazement in the consignment shop (why?!)
Choking on hotdogs in the park (I tested all of the barbecues)

Shopping for new recipes in the book shop. I really like all the planting and landscaping.
Reading up on some recipes (Advanced Polenta Cakes) outside the Town Hall. I think my sim was glad to sit down under a tree after I'd been marching her around all over the place.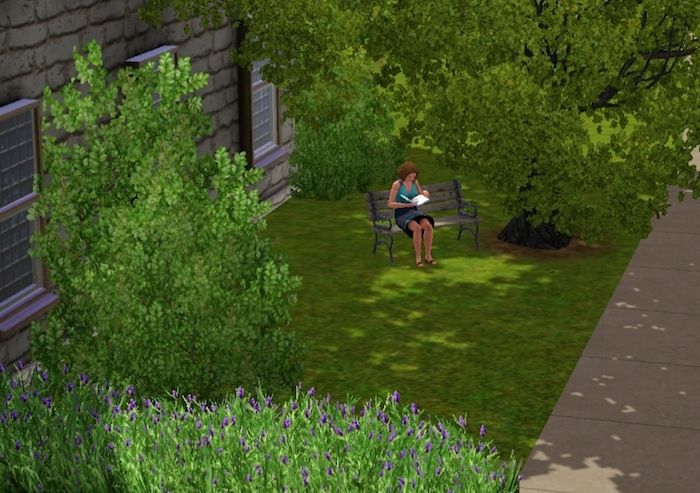 Using the computer to catch up on correspondence in the library.
Messing up the nicely raked sand in the zen garden to make a castle. Can't take me anywhere can you!
And finally, look at this prowess at martial arts! I wouldn't claim to be expert but I am pretty sure I'm better than this.
So, there you go. As you can see, I had a great time living vicariously through my pixelperson. Big thank you to BBF for letting me have a wander round.
13-10-2014, 07:44 AM
Minty
SF Administrator ie Matt's Tea Boy


Posts: 2,813
Joined: Aug 2010
Reputation: 4
RE: Huckleberry Bay
So jelly! Looking good already.



---
13-10-2014, 12:55 PM
Caspin
I love polenta


Posts: 3,253
Joined: Jun 2012
Reputation: 1
RE: Huckleberry Bay
It is a really nice mix of countryside and beach. What I really love is that there is a big hill, so your sim can live in a house on the top and have super views. I foresee many happy hours mucking about on a virtual allotment. Some of the houses are so tiny - when I saw 6x8 lots with fully functioning properties my eyes were all googly.
Don't be jealous, anyhow, I'm just testing it so you can download the perfected version in due course. Only the best for Minty!

08-11-2014, 09:28 PM
Caspin
I love polenta


Posts: 3,253
Joined: Jun 2012
Reputation: 1
RE: Huckleberry Bay
Hooray!
The finished world is now available to
download
by all simmers.
Good times!

User(s) browsing this thread: 1 Guest(s)