Brand new facts just posted on 1-18-09
23-01-2009, 01:05 AM
Lauren411
Member


Posts: 109
Joined: Jan 2009
Reputation: 0
Brand new facts just posted on 1-18-09
I found these cool facts today,they have been on the net since 1-18-09,but here the are:
Some traits give you special abilities. They can be useful to improve skills (Artistic and Athletic traits, for example) and to get special interactions (childish sims can play with toys. Mooch sims can ask for food...).
-Toddlers cannot visit the city alone, they must be carried by an adult. Children can walk around the neighborhood alone.
-We can move working buildings to other places.
-All the Sims of the city evolve togheter, but if you want you can stop the aging or the story progression. In this way Sims that you don't control won't get married or evolve.One of the lifetime wishes was "Gold Digger."
There's a "Create-a-Twin" tool in CAS that lets you make an identical twin of whatever Sim you apply it to
There is now a square terrain paint brush. Imagine using it to paint a sidewalk.
* Plants spawn with different sizes.
* Sims don't need ladders to get in or out of the pool.
You can check out his website to stay up-to-date here:
http://thesiddog.com/
23-01-2009, 01:16 AM
Re: Brand new facts just posted on 1-18-09
Thanls for these. i knew about most of them, but I like the special interactions thing. That sounds awesome!
---
[center]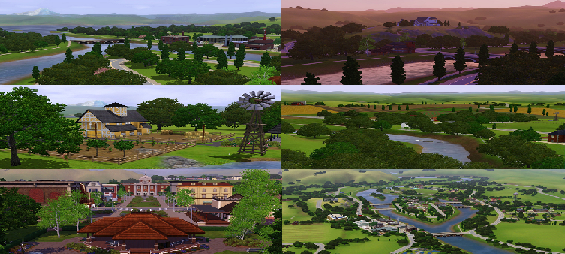 [/center]
23-01-2009, 01:30 AM
(This post was last modified: 23-01-2009 01:38 AM by followthesmile.)
Re: Brand new facts just posted on 1-18-09
Thanks I knew most, but I still love reading about The Sims 3!!!
---
[center]8 M0RE DAYS UNTiL TS3![br]25 M0RE DAYS UNTiL SCH00L iS 0UT![/center]

User(s) browsing this thread: 1 Guest(s)